The term outdoor living encompasses countless possibilities. What exactly defines those living spaces? Any area that is an extension of your home that takes space outside can fall under the definition. These parts of your home are explicitly designed to be enjoyed as an experience of nature and the surrounding environment.
Outdoor pools, hot tubs, kitchens, and living rooms are all part of the outdoor living experience. They are meant to spruce up your outdoor space to bring that inside comfort to the outside. Sprucing up your outdoors can really make a difference, making a great space to spend time with your loved ones and connect with the environment.
Today, landscapers and masonry artists have to keep up with the top trends in outdoor living. As times evolve and modern technology becomes more easily accessible, trends change and adapt to develop with it. Nowadays, recreating indoor living areas outside is all the rage. Things like outdoor hot tubs and pools are still desired by most homeowners with the space and the budget; however, when we talk about trends in outdoor spaces, we also talk about design structure, colors, lighting, and everything that ties a landscaper's design together.
In this comprehensive list, Uncommon Designers will touch upon the latest trends in outdoor living and how they work to create an inviting space for your home. So if you're planning on transforming your patio or yard, you've come to the right place.
What's in?
As we've mentioned, some things never change. Homeowners still want a fancy outdoor pool and an outdoor hot tub to enjoy the changing seasons in the comfort of their freshly landscaped backyard, but outdoor living is not just about those two elements. The world is your oyster when it comes to decorating the outside of your home, and these are the top trends in outdoor living this year.
Sustainable and Recycled Furniture
Staying environmentally conscious is a vital trait that should be encompassed in your outdoor living spaces. Nowadays, furniture stores are dedicated to selling pieces of recycled material, like wood and metal. As newer generations become more in tune with the ecosystem, buying eco-friendly chairs, tables, and sofas should be a practice sustained for generations to come.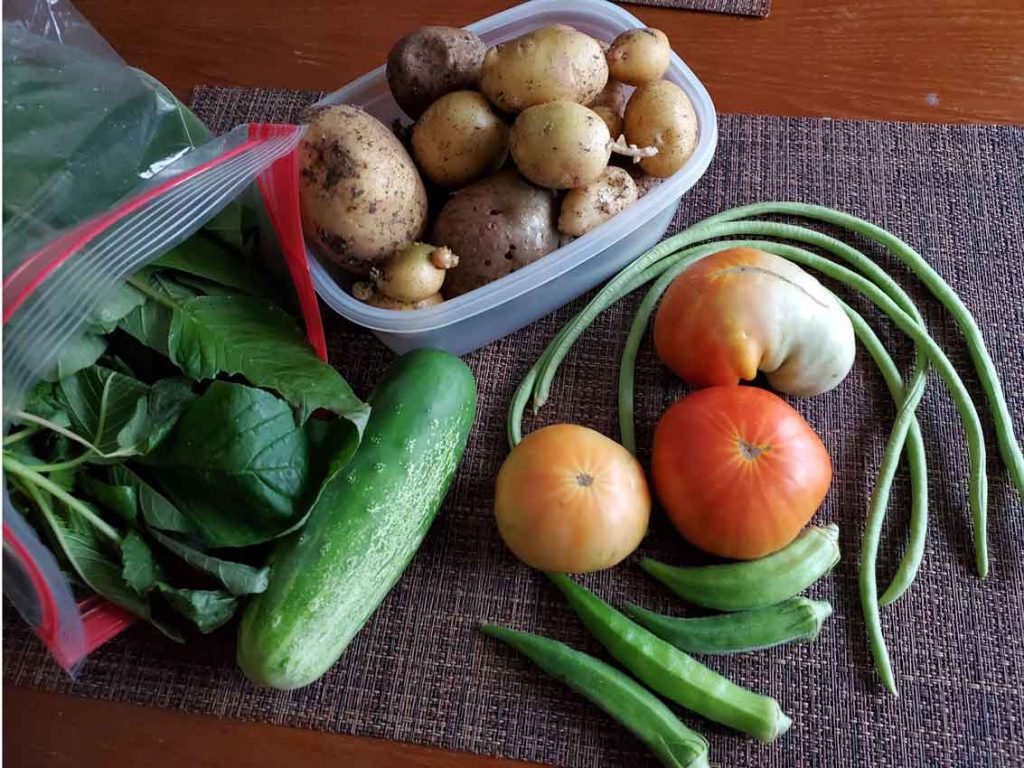 Self-Sustaining Gardens
Wouldn't it be easier to have your produce readily available in the backyard of your own home? That's what outdoor living is all about. Having a self-sustainable vegetable garden is not only great for your budget, but it also helps the environment. Having a space for your herb or vegetable garden is becoming progressively more common. Uncommon Designers recommend using plants and vegetables native to your area for proper development.
Vertical Gardening
If you do want that self-sustaining garden, but you don't have a lot of space in your backyard to make way for the plants, herbs, and vegetables you want to plant, vertical gardening is a great alternative to make it happen without making your outdoor living space look stuffy. You can achieve this by installing racks with enough space to make your gardening desires come true.
Transitions Between Indoors and Outdoors
A seamless change from the inside of your house to your outdoor living space will create an impeccable symbiosis in your home. This type of transition can be done by using sliding glass doors, building sunrooms, and incorporating elements from the outside inside your house. Soon enough, you'll want to be spending all your time outside.
Fire Pieces
Creating fire pits or fireplaces that are contained and safe to use in your backyard has become one of the most requested pieces in landscaping. They're a great complimentary piece for all your guests to enjoy, roasting marshmallows under the stars or lighting a fire when the first hints of that winter chill begin; fire pits are here to stay.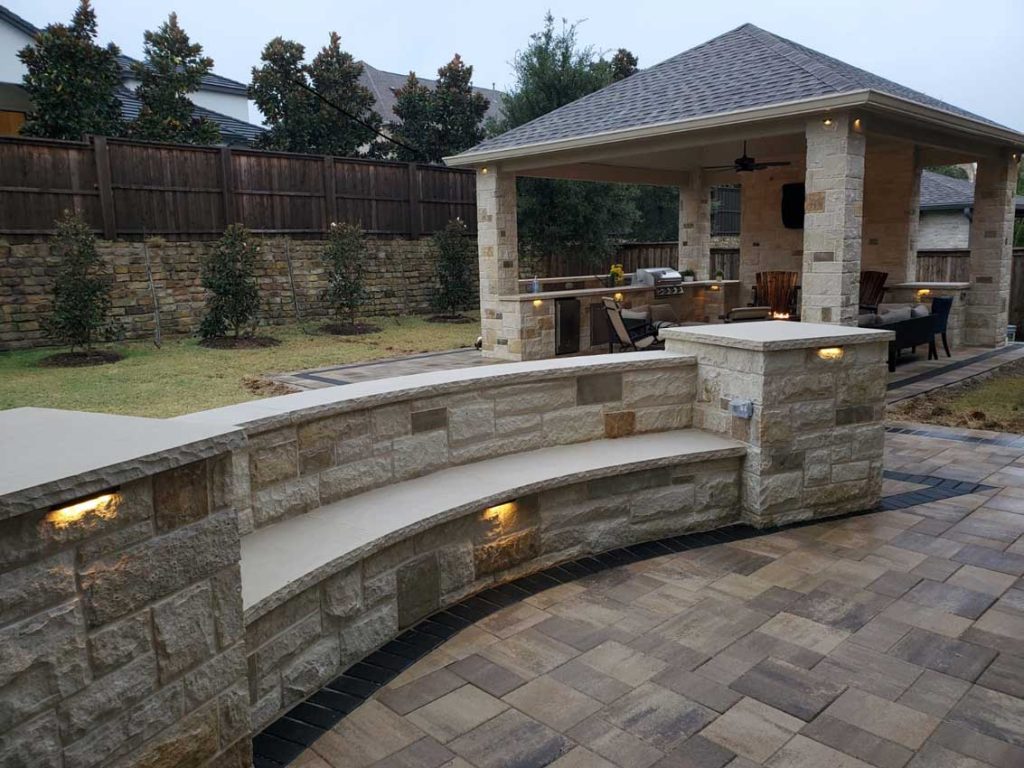 Outdoor Kitchens
Barbeques and cookouts with your closest friends and family are life-changing in an outdoor kitchen. They're one of the hottest trends of homeowning today and provide a unique cooking experience that you wouldn't have with your traditional indoor kitchen. You can pick everything, from the type of grill you want to a pizza oven, even the style and color of your countertops. You can even consider our seamless transition tip and match the inside of your home to achieve mutualism.
You have options!
There's an endless list of things you can build and install in your outdoor space to create a welcoming and comfortable environment. Today's top trends in outdoor living involve environmentally friendly practices, symbiotically arranged transitions, and some classics like fire pits and outdoor kitchens. At the end of the day, however, your outdoor space is your own, and you're the one who decides what you feel the most comfortable with. After all, it's your living space, but you shouldn't do the heavy lifting. Uncommon Designers are the landscape architects you're looking for to build your outdoor living space.
Related posts: